Proper watering is crucial for maximizing the performance and lifespan of your batteries, and our systems are designed to make this process easy and hassle-free. We specialize in providing efficient and reliable solutions for watering and maintaining industrial batteries. At Beal Industrial, we represent three major battery watering systems and flip-top watering caps.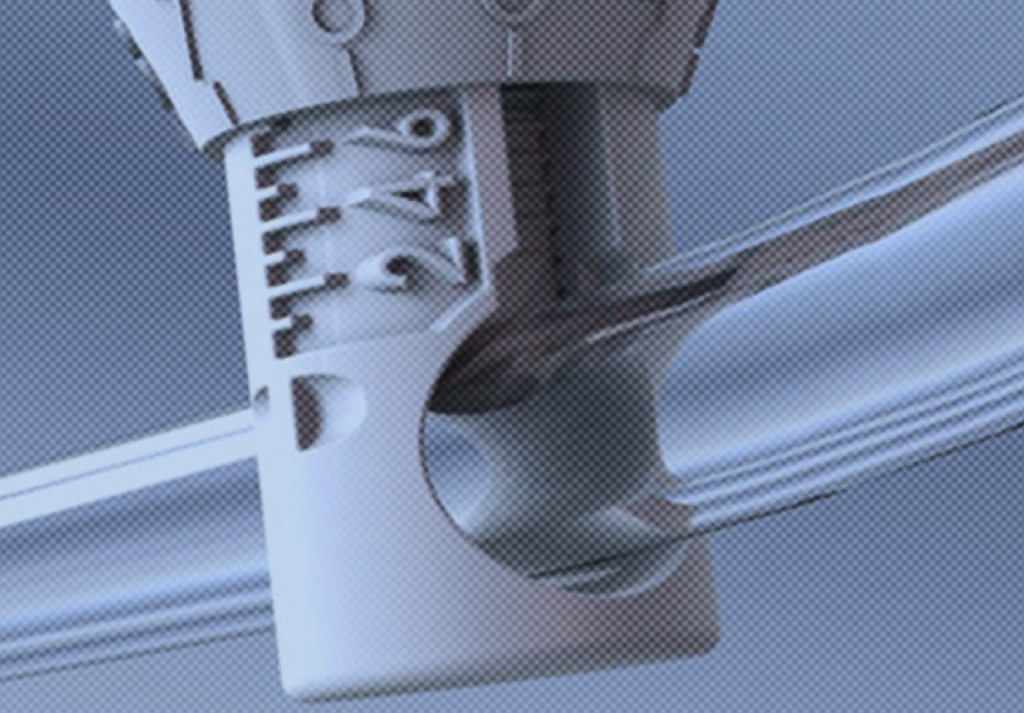 Designed to water your battery in under a minute by setting up tubing to replace the existing vent caps and the ability to connect to a water supply. With these systems, you'll be able to fill batteries more quickly, safely, and reliably.
From automatic watering systems to watering carts and accessories, we offer everything you need to maintain your golf cart, forklift, and other industrial batteries.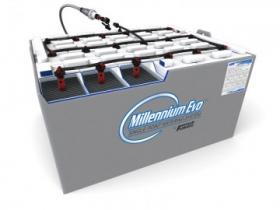 Millennium Single Point Watering System
FLOW-RITE
The Millennium SPW System is an accessory that makes the difficult task of watering industrial batteries elementary. It consists of automatic shut off valves interconnected with tubing that replace the existing vent caps. A quick coupling allows the end of the tubing to be connected to a water supply. Once connected, water flows into each cell until it reaches the appropriate level. A flow indicator tells the operator when filling has been completed. The entire process takes just 30 seconds or less per battery.

FLOW-RITE
Our patented polypropylene tubing installs in less than half the time of tubing that requires clamps and holds twice as well (up to 125 PSI). Unlike clear PVC tubing, our patented tubing will not break down and cause system failure.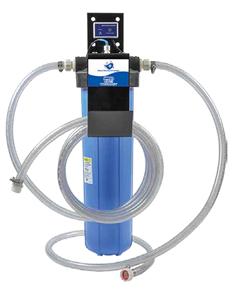 BATTERY WATERING TECHNOLOGIES
Rugged steel construction with tough powder coat finish and heavy-duty wheels. Featuring an automatic shut-off pump and built-in pressure regulator. 15 and 25 gallon tanks available.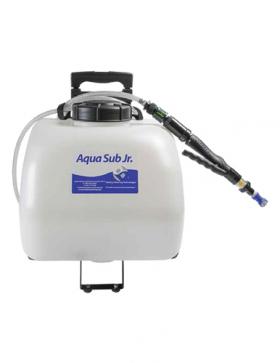 BATTERY WATERING TECHNOLOGIES
This compact 8 gallon portable tank has collapsible handles for easy transport. This two wheeled cart includes a rechargeable battery, a charger and direct fill ink. Manual gun option also available.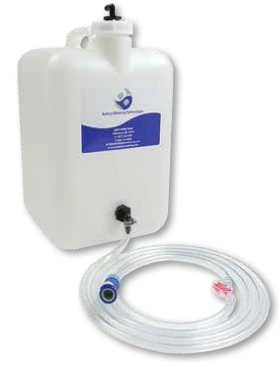 BATTERY WATERING TECHNOLOGIES
Ideal for filling a small number of batteries when a water source is not available nearby. The gravity tank is available in 2.5 and 5 gallon capacity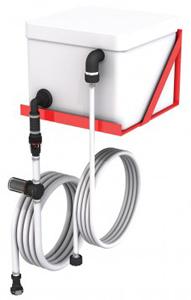 FLOW-RITE
Simply set on a shelf or use the included steel mounting bracket. The 5 gallon gravity tank is a great solution for areas where facility water supply is not available. Note: The bottom of the gravity tank must be a minimum of six (6) feet above the top of the batteries being filled. Available with or without automatic refill valve.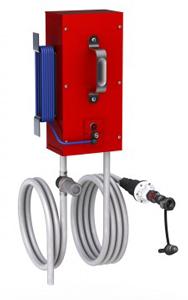 FLOW-RITE
The Portable water supply is designed as a versatile option for users who want a powered water supply to use their own water holding tank. Common applications include integration with battery changers utility vechicles, reverse osmosis and other filtering systems.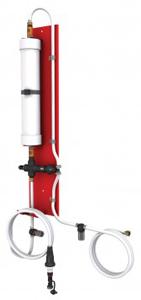 FLOW-RITE
Maximizes battery life by removing dissolved solids that are present in tap water and can lead to shortened battery life. Economical, the separate bed deionizer uses an ion exchange cartridge filled with non-toxic synthetic resins to remove impurities from your tap water before it enters the battery. Includes 2-color water quality light and low pressure bypass system.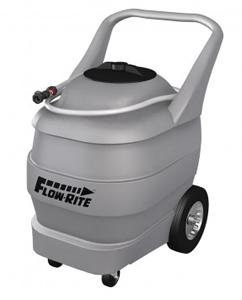 FLOW-RITE
The AC or DC powered watering cart is great for users that require a portable water supply or do not have a water line available near their batteries. They are constructed of light weight yet strong polyethylene plastic and feature a 22 gallon holding capacity, variable speed pump, large refill hole with screw on cover and a sturdy four wheel design. The DC powered units include a 12-volt sealed battery, volt meter and on board charger.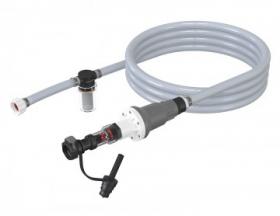 FLOW-RITE
The Regulated Hose Supply provides an inexpensive option to pump operated units yet still allows for fast filling. Installation couldn't be easier, simply attach to any garden hose bib.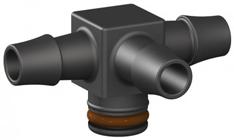 FLOW-RITE
The Millennium Plus Advantage three port swivel rotates a full 360 degrees providing the most versatile installation. Combine with our clampless tubing and you will realize the quickest, easiest installation yet.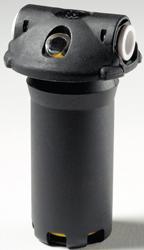 PHILADELPHIA SCIENTIFIC
The Stealth Watering System is a float based, single point watering system that precisely fills all battery cells to the same level simultaneously. It makes battery watering safe, and affordable and is perfect for installations of 5 to 25 batteries.