Battery Changing and Handling Equipment
The ability to quickly and safely replace batteries is essential for maintaining productivity, reducing downtime, and ensuring the smooth operation of equipment. We strive to simplify the battery changing process, and specialize in battery lifting beams, staging stands, and fork attachments. Find all your handling and changing equipment needs for forklifts, pallet jacks, scissor lifts and other industrial motive equipment.
Automatic Transfer Carriage
BATTERY HANDLING SYSTEMS
The BHS Automatic Transfer Carriage (ATC) converts an existing pallet truck into a efficient, portable battery changer. The ATC is available in a variety of models with many flexible options to satisfy all unique battery handling requirements.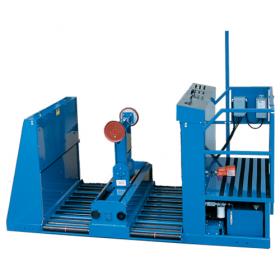 BATTERY HANDLING SYSTEMS
BHS Single Level models are the perfect solution for lower capacity applicatons of less than 100 battery changes per day. Designed and built to maximize rack space, the single level system makes removing and replacing discharged batteries faster and easier than ever.
BATTERY HANDLING SYSTEMS
Engineered for safety, the BHS Single Sided System features a heavy duty structure with various available options to meet your specific needs. The extractor is fully-hydraulic, track-mounted and floor driven for added convenience.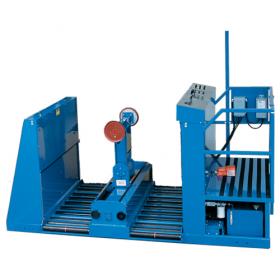 BATTERY HANDLING SYSTEMS
BHS Double Stacking Systems are designed for applications calling for more than 100 battery changes per day. The systems are a safe, cost-effective solution to your battery handling requirements and save vital floor space, increasing the capacity of your battery room.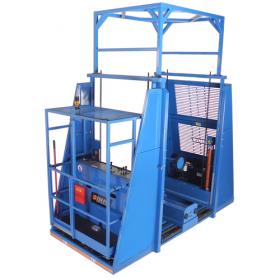 BATTERY HANDLING SYSTEMS
The BHS Triple Stacking Systems offer unequalled opportunity to optimize floor space for valuable warehousing functions. This system is ideal for 140-299 batteries changes per day. Like all BHS battery extraction systems, they are designed and built to grow as your battery handling needs expands.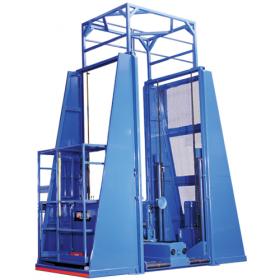 BATTERY HANDLING SYSTEMS
BHS Quad Stacking Systems offer the best solution for large battery changing options. The quad stack system provides optimum floor savings while providing the lastest technological advancements in battery changing equipment. All quad stack models come standard with an overhead, side and, rear guarding compartment and are designed for over 300 batteries changes per day.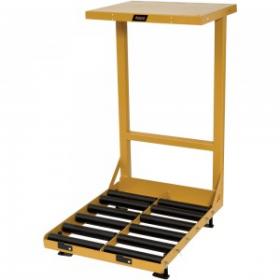 BATTERY HANDLING SYSTEMS
BHS Battery Stands are available in various widths and compartment sizes to meet your specific requirements. BS models come with charger shelf and poly-coated rollers for spark-proof protection.
Hardwood Battery Stations
BATTERY HANDLING SYSTEMS
The BHS Hardwood Battery Station is available in a range of models for your application. The HBS comes standard with plastic decking (hardwood decking is available upon request) and charger shelf. Custom built models can be made to your specifications.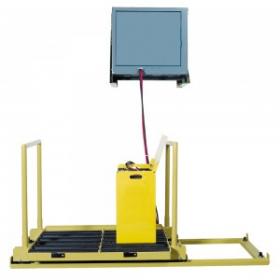 BATTERY HANDLING SYSTEMS
The BHS Traveling Battery Stand is an efficient one-person changing system with five models available to fit your requirements. TBS has a total capacity of 3600 lbs. and contains spark-proof rollers for added protection.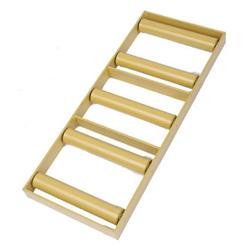 BATTERY HANDLING SYSTEMS
BHS Compartment Roller Trays are engineered to assist in converting your forklift battery compartment from overhead to side extraction.